COVID-19 client service update: To protect the health and safety of our staff, their families and in accordance with the latest recommendations issued, our offices are closed to visitors and our team is temporarily working remotely. We will continue to closely monitor the situation, and update our website as necessary. Please check back periodically for important updates. For general tips and reminders about transmission of the virus, please review these recommendations from the Government of Canada. We can still serve you at (604) 736-5909.
The 2020 BC Health Care Awards Recipients announced!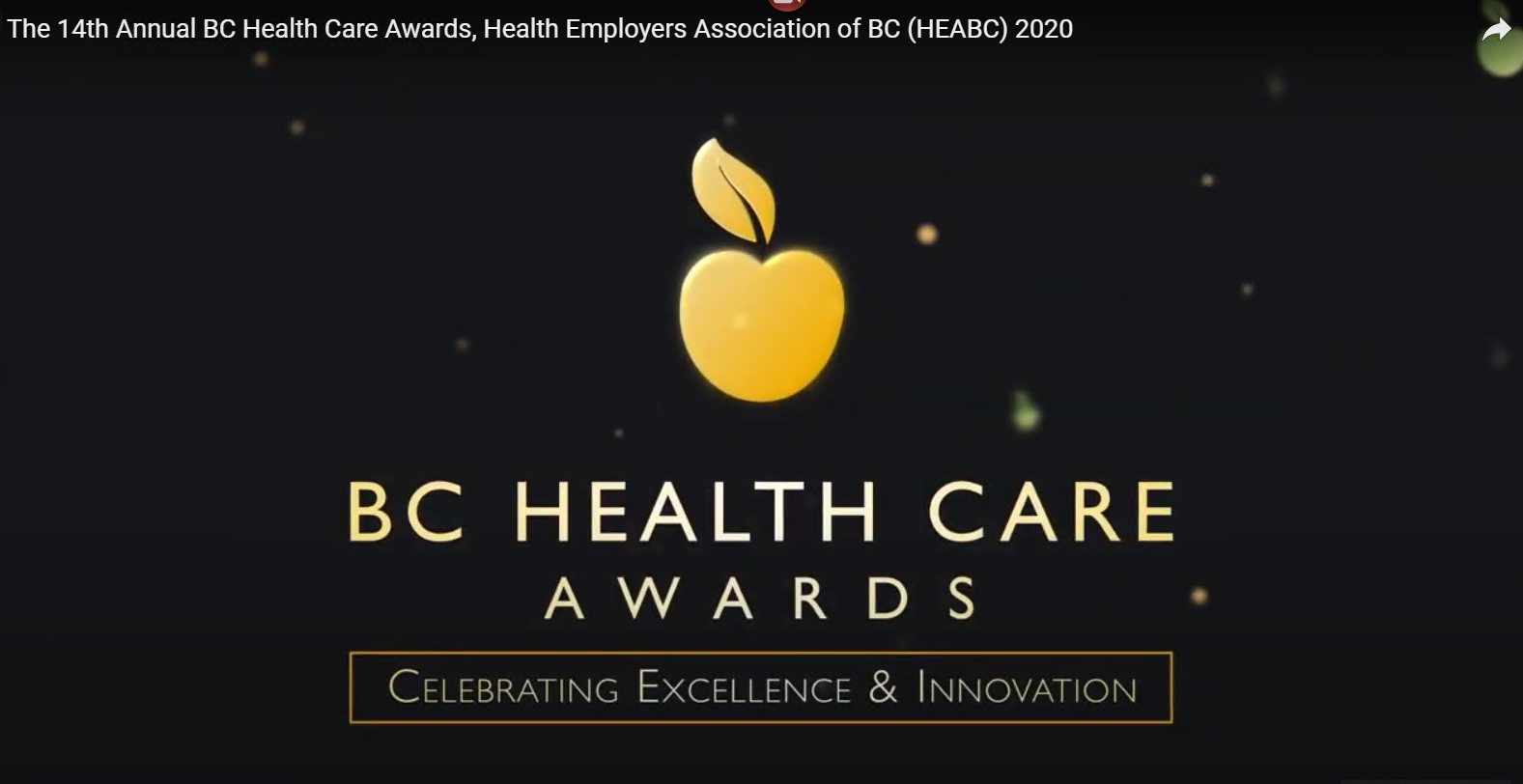 Recipients of the 14th annual BC Health Care Awards were announced in a pre-recorded video awards presentation.

Six Gold Apple and seven Award of Merit recipients are being honoured.

For more information please see the news release.

Visit BCHealthCareAwards.ca, Twitter, Facebook or Instagram to learn more. To hear the inspiring stories of all previous winners, visit our YouTube channel.
---
The Health Employers Association of British Columbia (HEABC) coordinates the human resource and labour relations interests of more than 218 publicly funded health care employers in British Columbia. HEABC represents denominational, proprietary and affiliate health employers, as well as the province's six health authorities.
HEABC is the accredited bargaining agent for most publicly funded health employers in the province negotiating six major provincial agreements covering more than 138,000 unionized health care employees consisting of nurses, health science professionals, physician residents, and support workers in both facilities and community settings. In addition, HEABC's Physician Services team oversees and coordinates the negotiation of provincial and local physician contracts, including the Physician Master Agreement.
HEABC takes a provincial leadership role in strategic planning related to human resources and labour relations issues management for BC's publicly funded health employers. Through collective bargaining and other industry initiatives, HEABC endeavours to build constructive and collaborative relationships with members, government, employees, and unions, while continuing to adapt to the evolving needs of its membership.
HEABC provides leadership and professional expertise in:
Bargaining
General Labour Relations Services
Human Resource Planning
Education and Training

Occupational Health and Safety
Job Classification
Executive Compensation
Specialized Recruitment