Board of Directors
Betsy Gibbons -
Board Chair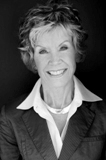 Betsy Gibbons has served as HEABC Board Chair since 2011 and as a Board member since 2007. She has a keen interest in both the health services sector and labour relations/human resources. Betsy recently retired from her role as Senior Client Partner in Korn/Ferry International's Vancouver office, where she specialized in senior-level executive and board recruitment in the industrial sector; specifically in mining.
Betsy has more than 20 years of executive search and human capital experience and has been awarded an Honorary Lifetime Membership with the Human Resources Management Association of BC. In addition to her professional experience, Betsy has been an active member of various civic organizations. She is past Chair of BC Women's Hospital and Health Centre Foundation, and a former member of the Judicial Council of BC. Betsy also served on the Provincial Health Services Authority Board of Directors from 2007 to 2015, where she was Chair of the Governance & Human Resources Committee and a member of the Quality & Access Committee. Betsy holds a BA in Economics and an MBA from Simon Fraser University.
Benoit Morin -
Provincial Health Services Authority Representative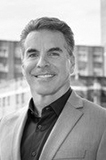 Benoit Morin is a senior executive leader with more than 20 years' experience working in health care, academia and research. He holds an executive MBA from Queen's University and a Ph.D. in health ethics and law from the University of Toronto, has a CPA designation (Certified Professional Accountant) and is trained in mindful leadership. Benoit's leadership experience includes several years spent transforming the Montreal West Island health care system as President & CEO and contributing to the overarching Quebec-based 2015-2018 health care reform. He also played a significant role in shaping the transformation-focused mandates of other health care-related organizations, including the Canadian Institutes for Health Research and the Toronto University Health Network, and created a new, proactive research support management model while serving with Concordia University. Benoit is frequently described as a humanist leader with talent for building strong, highly engaged teams.
Cathy Ulrich -
Northern Health Representative

Cathy Ulrich became President and Chief Executive Officer of Northern Health on June 15, 2007. Ms. Ulrich brings a wide range of experience and strong academic qualifications to the CEO's position. She has spent the majority of her career in rural and northern locations where she gained a solid understanding of the nature of rural and northern communities, their health needs and concerns, and the unique approaches required to meet these needs.
As Northern Health's vice-president of clinical services and chief nursing officer from 2002 until her appointment as CEO in 2007, Ms. Ulrich successfully garnered and engaged resources for rural and northern health initiatives. She's been actively engaged in health services research, teaching and graduate student support.
Christina Zacharuk -
Government Representative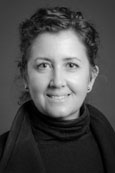 Christina Zacharuk is the President & CEO of the Public Sector Employers' Council Secretariat, Ministry of Finance.
Christina joined the BC Public Service in 2004 and moved to PSEC in 2005. She has over a decade of experience in every aspect of public sector bargaining. In addition, she has broad expertise in policy development, including corporate governance, strategic labour relations, executive and exempt compensation across the public sector.
In February of 2012, she was asked to lead the transition of the independent College of Teachers to the Teacher Regulation Branch at the Ministry of Education. Two years later, she returned to PSEC to help lead the implementation of the 2014 Economic Stability Mandate.
Christina is a government-appointed director on the boards of the Health Employers Association of BC, the Post-Secondary Employers' Association, the University Public Sector Employers' Association, and the Crown Corporation Employers' Association.
Christina graduated from the University of Victoria with a Bachelor's degree (Hons) in Sociology and she has a Master's degree in Public Administration, with co-op experience at both the federal and provincial levels of government.
Erroll Hastings -
Denominational Care Provider Representative

Erroll Hastings is Executive Director at Zion Park Manor. A former nurse, Erroll has over 10 years' experience in residential care management. He is chair of the Fraser Affiliate Network (Administrators and Owners Group) and serves on the Board of SafeCare BC and the Denominational Health Association of BC.
Erroll started his career in Edmonton, AB and served as president of the Alberta Directors of Continuing Care Association before moving to the Lower Mainland in 2010. Erroll has a Master of Arts in Leadership Degree with a Specialization in Health from Royal Roads University.
Joseph McQuaid -
Affiliated Care Provider Representative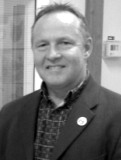 Joseph McQuaid is the Executive Director of Alberni-Clayoquot Continuing Care Society on Vancouver Island. Leading the human resources management for Echo Village and Fir Park Village, Joseph works with a 15 member Board of Directors including community stakeholders from the City of Port Alberni, Alberni-Clayoquot Regional District, Alberni Valley Senior Citizens Housing Society and the Alberni Valley Assisted Living Society.
Prior to this role, Joseph worked for a multi-national health company in Edmonton, Alberta as a health care administrator involved in collective bargaining negotiations. He served 10 years as the Community Care Facilities representative on the Community Care Facilities and Nursing Homes Licensing Board on Prince Edward Island where he played a key role in the province's review of the long-term care sector.
Joseph graduated from the University of Prince Edward Island with a Bachelor's degree in Business Administration. He is also a graduate of the Human Resource program at the University of Alberta and the Long Term Care & Organizational Management program from the Canadian Hospital Association at the University of Ottawa.
Kathy MacNeil -
Island Health Representative
Kathy MacNeil has been named Island Health's President and CEO effective February 19, 2018. Kathy provides strategic leadership to enhance patient experience, advance clinical quality, and promote employee and physician engagement in order to achieve excellence in health and care.
Kathy served Island Health as Interim President and CEO from July 2017. She joined Island health in 2015 as Executive Vice President, Quality Safety and Experience from 2015 to July 2017. In this role Kathy engaged patients and families as partners in health and care alongside volunteers, employees and physicians to achieve superior clinical quality, service excellence; and fostered a patient and family centred culture that promoted learning and collaboration, and rewarded courageous innovation.
As an experienced healthcare executive with 30 years of progressive leadership experience, Kathy came to Island Health from the Capital Health Region in Halifax where she has served as the Vice- President of People since 2008. She holds a Masters of Arts in Leadership (Health Specialization) from Royal Roads University, and a Bachelor of Science in Physiotherapy from Dalhousie University, Halifax, NS. She is also a Certified Health Executive with the Canadian College of Health Leaders.
Kathy Nduwayo -
Proprietary Care Provider representative
Kathy Nduwayo has many years of progressive management experience in residential care, palliative care, and ten years nursing experience in acute care. She has been with Park Place Seniors Living for five years and is currently the Executive Director at Cerwydden Care Centre and a Quality Consultant/Informatics Nurse. She successfully led the implementation of an Electronic Health Care Record across 21 sites, and two provinces in one year. Prior to that she was in senior management as a Program Coordinator/Senior Nurse Educator for the Licensed Practical Nurse program.
Kathy has completed work as a clinical consultant for a non-profit senior's home to improve quality of care and streamline work load that reflected resident and family centered care and has managed both private pay and funded beds for complex care and assisted living. She has been a part of two accreditation teams, both successfully meeting Accreditation Canada Standards.
Kathy served as a Board Member and as Vice Chair for the College of Licensed Practical Nurses of BC. Kathy also served as the chair of the Quality Assurance Committee for the CLPNBC. In addition to her professional experience, she holds a Provincial Instructor Diploma for adult education (PIDP) and is looking forward to beginning her Master of Arts in Leadership specializing in health in September 2020.
Mark Armitage -
Government Representative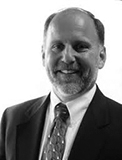 A social work graduate from the University of Victoria, Mark Armitage is Assistant Deputy Minister, Health Human Resources and Labour Relations Division at the Ministry of Health. Prior to his current role, Mark was Executive Director of Integrated Primary and Community Care in the Health Services Policy and Quality Assurance Division, Ministry of Health where his main areas of focus were collaboration with provincial health authorities related to physician care and services, the transformational work within primary care, mental health and substance use programs, the stewardship of provincial policy on home and community care, and the implementation of recommendations from the ombudsperson's report on seniors.
Before coming to the Ministry of Health, Mark spent a decade as a Probation Officer with the Community Corrections Branch of the Ministry of Attorney General, during which time he was awarded a Solicitor General's Corrections Exemplary Service Medal. Subsequently, he spent 15 years with the Ministry of Children and Family Development in various management and executive roles, and as acting Assistant Deputy Minister for regional operations on Vancouver Island and in the Interior.
Mary Ackenhusen -
Vancouver Coastal Health Representative

As President and Chief Executive Officer of Vancouver Coastal Health (VCH), Mary Ackenhusen leads the largest academic and tertiary health authority in British Columbia.
A member of the VCH Senior Executive Team since 2007, Mary has distinguished her collaborative leadership style by fostering a patient-centred approach to care, innovation and the redesign of services to enhance quality and efficiency. She has served as the Chief Operating Officer – Coastal, as well as the Chief Operating Officer – Vancouver, leading the largest community of care within VCH. In 2013, she served as acting Chief Financial Officer and Vice President of Systems Development and Performance.
Prior to joining VCH, Mary served on the Fraser Health Authority's leadership team for almost a decade. She led Fraser Health's facility planning and real estate, systems analysis and performance improvement, and new business development. In 1990, she became Director of Quality and Operations at INSEAD, an international business school based in Fontainebleau, France.
Mary is a graduate of the Harvard Business School's Master of Business Administration program and the West Virginia University's Industrial Engineering masters and undergraduate programs. In 2013, she was named one of Canada's Most Powerful Women by the Women's Executive Network.
Susan Brown -
Interior Health Representative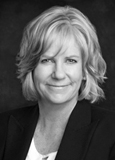 Susan Brown was appointed President and CEO of Interior Health on October 29, 2018 following seven years of service on the Senior Executive Team and most recently as Vice President and Chief Operating Officer, Hospitals and Communities.
Susan's career in health spans over 30 years and reflects her deep commitment to improving the care experience for patients, families and communities. Her responsibilities have included allied health and patient transport programs, Assisted Living, Cardiac Program, Surgical Network, and the Ethics Council. She has also been Interior Health's operations liaison for the University of British Columbia's Southern Medical Program, and is recognized as a health system leader at several provincial tables.
Prior to joining IH, Susan worked with Fraser Health Authority as the Executive Director, Medicine Program for Fraser Health's 12 hospitals. Susan is a Certified Health Executive and holds a Master of Health Studies and a Bachelor of Science in Nursing.
Dr. Victoria Lee -
Fraser Health Representative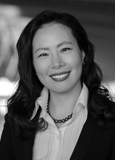 Victoria joined Fraser Health in 2010 as a medical health officer. She held progressive leadership positions including her most recent role as the vice president for population health and chief medical health officer. Prior to joining Fraser Health, she worked in collaboration with national and international organizations including the United Nations Development Programme and the World Bank in the areas of comparative health systems, health policy, health financing and ecohealth.
Victoria also worked as a travel physician in rural communities in Chile and Brazil. Her research activities include health equity, community-based primary health system, health performance and clinical prevention.
She serves on the board of Canada Health Infoway and the Canadian Partnership Against Cancer.
Victoria obtained her medical degree from the University of Western Ontario, her Royal College fellowship in Community Medicine from the University of Toronto and postgraduate degrees in Public Health, Business Administration from Johns Hopkins University.